Would you like to order your professional brand supplements at 20% discount?
LOGIN to your Fullscript Account or CREATE A NEW ACCOUNT
Getting healthy can get EXPENSIVE! My clients spend thousands of dollars each year on nutritional supplements, and I'd like to help reduce that cost.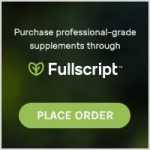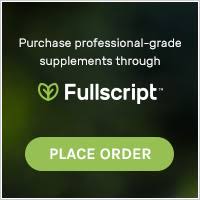 Here is my offer…
1) If you live in the US or Canada, and you're willing to use my Fullscript Supplement dispensary, I'll offer you a 20% discount with free shipping over $49! Just create your account or login below to get access to thousands of the best quality vitamins, supplements, personal care products, and more.
2) If you purchase through my Fullscript dispensary linked on this site, I'd be happy to answer your supplement questions (i.e. can't find what you need, not sure which to purchase or how to take them, etc). I've been a Certified Nutritionist since 1999 and studying nutrition since 1995. I also used to own a supplement company for 15 years (Rockwell Nutrition), so I have a lot of experience. I can help guide you! Email me at Supplements@  FoodForKidsHealth.com (remove the blank space).
Once you are logged into your account, you can search for what you're looking by keyword or brand name using the search box. And, be sure to click on "Shop By Dispensary Categories" to see my list of favorite supplements!