About Us:
Donna Boskat, PhD
Rachael Richardson, RD, LDN
Annika Rockwell, CN~ Background
Annika, a Certified Nutritionist (CN®) based in Davie, FL (outside of Ft. Lauderdale), completed her B.A. at Swarthmore College, PA., in a psychology, pre-medical curriculum. In 1999, she attained her Nutrition Certification (CN®) through the American Health Sciences University (AHSU) in Colorado. Annika has been studying nutrition and supplements since 1996 when she started her internship and studies with the late Robert Crayhon, MS, as his research assistant for his books and educational seminars (Designs For Health Institute & Crayhon Research).
In June 2000, Annika founded and operated a nutritional supplement company Rockwell Nutrition, for 13+  years and sold it in 2013 in order to focus on her other endeavors. Simultaneously, Annika founded and ran My Healthy Food Club LLC in 2007 (which she sold in 2014), providing South Floridians with a much needed source of quality nutrient dense, grassfed, organic, humanely raised animal foods.
In 2010,  Annika launched her business Food For Kids Health, LLC, helping educate parents how to help reverse children's chronic health  concerns.  And finally, in 2013, Annika (and her business partner) launched Find Real Food Mobile App, the Weston A. Price Foundation Shopping Guide to the Highest Quality Foods Available.
For years, she's been a member of the Feingold Diet Organization and the Weston A. Price Foundation.  Annika is a huge supporter of the BioIndividual Nutrition Institute (advanced nutrition training program for practitioners), and helps support the efforts of the Institute for Responsible Technology (against Genetically Modified Organisms/GMOs), and FluorideAlert.org to end the Fluoridation of our water.
To stay abreast of the latest scientific findings, industry trends, and clinical tools, Annika regularly attends nutrition and health seminars, including those hosted by Weston A Price Foundation, Designs for Health (DFH), Defeat Autism Now (DAN!), and Functional Medicine seminars.  In addition, she has studied the teachings of Dr. Natasha Campbell-McBride (GAPS Diet), Julie Mathews NC (BioIndividual Nutrition and Nourishing Hope special diets for Autism Spectrum Disorders and behavior), Dr. Weston Price (Traditional Diet), Mark Sisson (Primal/Paleo Diet), and Julia Ross' Amino Acid therapies for recovery of addictions and biochemical neurotransmitter imbalances.
Read about Annika's health crisis and mission here.
Annika's  Nutrition Philosophy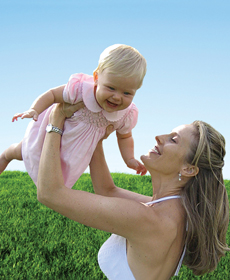 As a mom and Certified Nutritionist since 1999 (18 years), I am passionate about educating parents on how to heal their children's health concerns by improving the foods they eat and living a healthier lifestyle including regular detoxification, exercise, time in nature, and avoidance of toxins in their food, water, air, and careful examination of everything they put on their skin and in their mouth!
Common concerns like ADHD, hyperactivity, anxiety, "picky eaters", developmental delays, eczema, constipation, gastrointestinal issues, allergies, reoccurring ear and bronchial infections, autism, and behavioral issues are rarely ever fixed with medical intervention.
Instead, the underlying issues that caused the symptoms need to be addressed, and this often stems from food sensitivities and intolerances, "leaky gut" or intestinal permeability, detoxification and/or methylation challenges, poorly functioning mitochondria, vitamin/nutrient deficiencies and imbalances, and is often connected to the mother's health prior to conception, during pregnancy, and events which occurred during the first years of the child's life (i.e. breast milk vs. formula, diet, exposure to toxins, antibiotics, vaccine reactions).
To heal any underlying health problem, every one of us requires a bioIndividual nutritional program based on our specific biochemistry, genetics, health history, toxic load, and emotional needs.
My passion and interest in children's nutrition stems back to my own health struggles during the first 25 years of my life.  STORY OF ANNIKA'S HEALTH CRISIS AND MISSION.
My Diet Philosophy
The quality of your food is critical to our healing. It needs to be clean, free of toxins and pesticides, grown in nutrient dense soil, animals ethically and humanely raised on pasture and grassfed. I believe we should all go back to eating the Traditional diets of our ancestors. However, each of us is UNIQUE and have bio-individual nutrition needs. So customization is a key component of finding the right diet.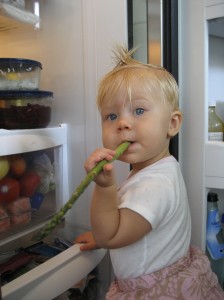 The books "Nourishing Traditions" featuring the Weston A. Price Diet, and "The Primal Blueprint Diet" which is a Paleo Diet, are examples of two completely different ways of eating. Each one works for different individuals. No one diet works for everyone! Dr. Campbell-McBride's book "Gut and Psychology Syndrome" (GAPS Diet) and her research has transformed the health of many of my clients because when you fix the gut, you fix the underlying cause of most chronic ailments. But there are pitfalls with the GAPS Diet that few practitioners know about – issues with salicylates and oxalates which can cause significant symptoms and prevent success.
Dr. Ben Feingold's Diet, which has been helping kids for over 40 years, has been another hugely successful program which I've been able to guide my clients through in order to transform their children with  behavioral, emotional, and physical symptoms, as well as learning disabilities. I've also studied and implemented the FAILSAFE Diet (aka RPAH Diet) for the last couple of years for my daughter and gotten huge success. There are many types of diets, and sometimes we need a combination of diet strategies in order to fix the underlying issues with our health.
I support small farms who raise happy healthy humanely treated pastured animals.  I buy my produce from local farms when possible, and I support farmers who use sustainable agriculture to grow organic food.
I am an advocate of natural childbirth, midwifes & doulas, a fanatic about breastfeeding and good nutrition pre-conception, not just during pregnancy and lactation.
I teach parents about vaccine injuries so that they have informed consent.  After 8 years of working with vaccine injured children, I have witnessed the seldom talked about info and research that the media and pharmaceutical companies do not want us to know.
My mission is to help support and educate moms so they can raise healthy happy children who will then become an amazing next generation of people!
Consultation for Your Child
Annika has limited availability and is no longer accepting new clients for nutrition consultations at this time. Please check her recommended holistic practitioners page on this website to find another person you can work with. Also, I highly recommend you consider working with a graduate of the BioIndividual Nutrition Training program. Find an excellent practitioner here!
If Annika's availability opens, you can read about the options on the nutrition consultations page.  Be sure to sign up for the newsletter on top right of page to be informed about upcoming openings.

As part of your consultation package, you will receive customized meal suggestions as well as a supplement program tailored to your child's needs. I offer a variety of diagnostic lab tests which can be incredibly valuable in helping assess the best treatment options. The lab tests I offer include:
Organic Acid Test aka OAT urine test by Great Plains Labs (includes oxalates, phenols, mitochondria, Clostridia, and yeast markers)
GPL-TOX Toxic Environmental Pollutants Test
Glyphosate test by Great Plains Labs
Food Sensitivity IgG testing via LEAP MRT by Oxford Labs
ALCAT Cell Science Systems
Hair Mineral Analysis with heavy metals by Analytical Research Labs
Comprehensive 2-Day Stool Analysis by Great Plains Labs
MTHFR genetic mutation
Gluten Sensitivity by Vibrant Wellness Labs
Iodine Levels: 24-hour urine Iodine loading Hakala Labs
Consultation for Parents

If you would like a consultation for yourself (not your child), please consider working working with my nutrition colleagues: Donna Boskat, PhD or Rachael Richardson, RD, LDN.  Click their names to read more.
Also, please check my recommended holistic practitioners page on this website. I highly recommend you consider working with a graduate of the BioIndividual Nutrition Training program. Find an excellent practitioner here!