WE ARE NOT ACCEPTING NEW CLIENTS for children's consults at this time

Nutritional Consultation for Your Child
Due to limited availability, we are no longer accepting NEW clients for children at this time. But, we highly recommend you consider working with a graduate of the BioIndividual Nutrition Training program.
Nutrition Professionals We Recommend
I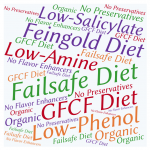 f you live in South Florida, check out our recommended holistic practitioners page on this website to find additional people to support you in your health journey.
Our Favorite Holistic Practitioners in South Florida
If our availability opens, you can read about the options on the nutrition consultations page. Be sure to sign up for the newsletter on footer of this website to be informed about upcoming openings.

As part of your consultation package, you will receive customized meal suggestions as well as a supplement program tailored to your child's needs. We offer a variety of diagnostic lab tests which can be incredibly valuable in helping assess the best treatment options.
The lab tests we offer include:
Organic Acid Test aka OAT urine test by Great Plains Labs (includes oxalates, phenols, mitochondria, Clostridia, and yeast markers)
GPL-TOX Toxic Environmental Pollutants Test
Glyphosate test by Great Plains Labs
Food Sensitivity IgG testing via LEAP MRT by Oxford Labs
ALCAT Cell Science Systems
Hair Mineral Analysis with heavy metals by Analytical Research Labs
Comprehensive 2-Day Stool Analysis by Great Plains Labs
MTHFR genetic mutation
Gluten Sensitivity by Vibrant Wellness Labs
Iodine Levels: 24-hour urine Iodine loading Hakala Labs